In the context of Indigenous Hip Hop practice, a builder is defined as an individual whose visions, aspirations, and ideas, are passionately driven to lead, innovate, and engineer creative solutions which contribute to self liberation and service for humanity. this is what we call the awakening of our youth to become architects for community Design.
Having a fellowship with brothers in community always drives you to a blessing. I heard about Back to the Source, a day I went to have a Building moment with the Blackrace Family. When I got there, everyone's lips were filled with joy of having Back to the Source in our town in Jinja, Source of the Nile. That is how I got to know about the spiritual and connectional journey Back to the Source Retreat. Back to the Source ran in my mind, and meditation brought me to know it was connecting to me, and since that moment, the same dream of connecting back to the source, to our indigenous roots, was filled in me.
The trumpet kept blowing in me. I attended because that is where my spirit belonged. That time my inner man was so contented and he told me all I needed to know was at the Builder's Lane, the Back to the Source Retreat.
In 10 years I want to be an example and a living testimony. I want to be more rooted at that time. I want to own big plots of land which will accommodate thousands of Hip Hop family. I want to change the world. I want in 10 years to come to be an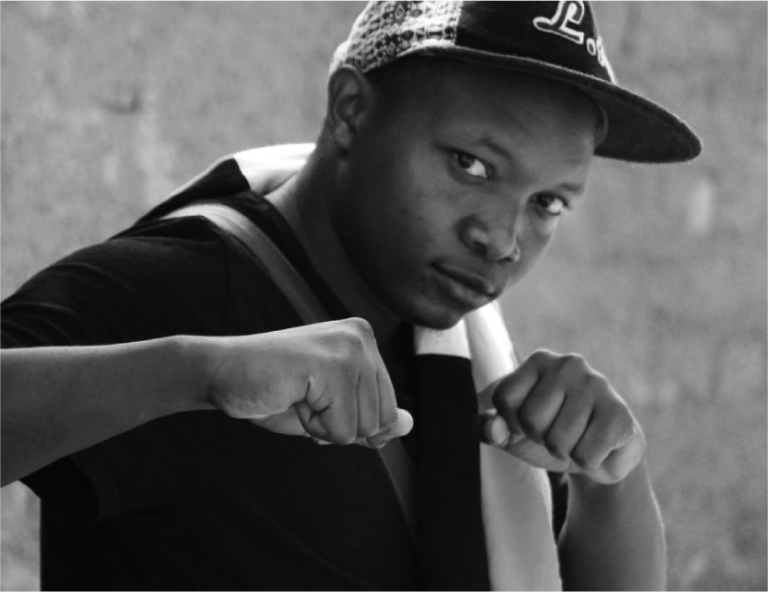 Co - Founder - Talanta Youth Movement